'Green Screens' Campaign:
Microsoft Windows XP
Saving Energy while using a Screen Saver
Back

Step 1 of 2: Set the Screen Saver Delay:
Using the right mouse button, click an empty location on your desktop
Choose "Properties" from the popup menu
Click the "Screen Saver" tab
Use the "Wait" control to set an appropriate delay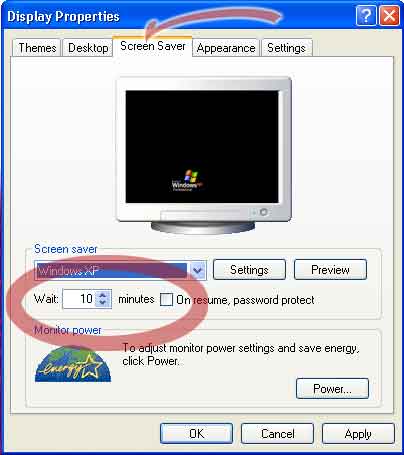 Step 2 of 2: Set the Energy Saver Settings:
Now, click the "Power" button
Set "Turn Off Monitor" to an appropriate delay, longer than the screensaver delay chosen above!
If you want to put your entire computer to sleep, choose a time using the control labelled "System Standby"
Note: when your computer is in standby mode, it uses very little power, and it is essentially turned off, i.e. it can't do anything.
For extra savings, choose a time for the "Turn off hard disks" control (if your computer supports this option)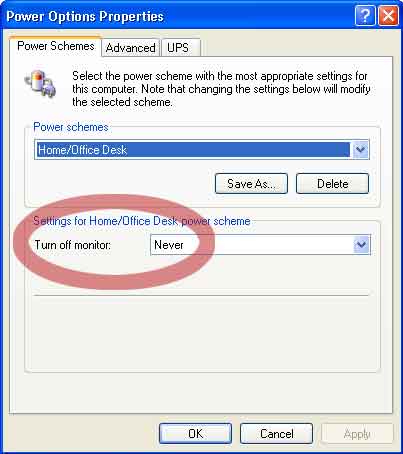 ---
Anti-Spam Warning: This corporation and website operate in the state of California of the United States. The sending of any unsolicited email advertising messages to this domain will result in the imposition of civil liability against you in accordance with California Business & Professional Code Section 17538.45.